click here app para conocer gente apple Peoples' Assessments of source the RTI Regime in India
http://bolataruhan.org/?fiopry=homme-rencontre-ours&309=20 In order to objectively assess the use of the RTI law and its functioning, SNS in collaboration with other civil society groups has been undertaking peoples' assessments of the implementation of the RTI Act.
Report Card on the Performance of Information Commissions in India, 2018- Key Findings
opcje-binarne.pl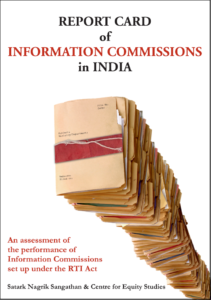 This report analyses the performance of information commissions in India in terms of the number of appeals and complaints registered and disposed by the ICs, the number of pending appeals and complaints, the estimated waiting time for the disposal of an appeal, availability of annual reports of ICs, frequency of violations penalised by ICs and transparency in the functioning of ICs. The report by SNS & CES, covers all 29 Information Commissions in India which have been set up under the RTI Act, 2005.
mujeres buscando hombres nj Read the report
source link Read the key findings of the report
Tilting the Balance of Power: Adjudicating the RTI Act, 2017
http://www.ribo.co.at/deniro/6408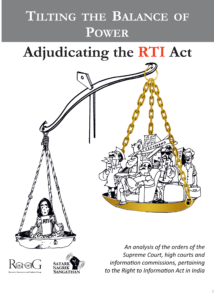 This report focuses on the independent adjudicators of the RTI Act- the information commissions, the high courts, and the Supreme Court of India. The report provides a detailed analysis of the orders of these adjudicators pertaining to the RTI Act.
How To Get Viagra Prescription in Sacramento California The assessment by SNS & RaaG (Research, Assessment & Advocacy Group) covers a sample of 2,000 orders of the Central Information Commission and the State Information Commissions of Rajasthan, Bihar and Assam, all the High Courts and all the orders of the Supreme Court related to the RTI Act.
opcje binarne bez depozytu 2017 Read a brochure on the report.
enter Read articles in the media on the report- Times of India, Times of India (Pg 17), EPW, Amar Ujala, Nav Bharat Times, The Telegraph, The Hindu, Business Standard, PTI, India Today, TheWire, Deccan Herald, Economic Times, The Tribune, Prabhat Khabar, HT
Peoples' monitoring of the RTI regime in India 2011-13', released in 2014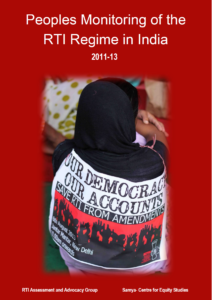 Satark Nagrik Sanagathan was involved in a national assessment of the implementation of the RTI Act in India carried out by the Right to Information Assessment & Advocacy Group (RaaG) and the Centre for Equity Studies (CES) in collaboration with civil society groups across the country, including the National Campaign for People's Right to Information (NCPRI). The national study covered the central government, five state governments, nearly hundred public authorities and information commissions across the country.
buy childrens zyrtec perfect measure Read the report.
methylprednisolone (medrol pak ) 4mg oral tablet To find out more about the assessments, visit the website of Research, Assessment & Advocacy Group (RaaG)